Thwart Boredom with These Winter Activities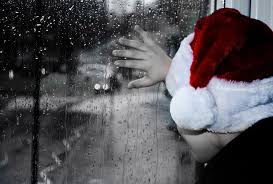 As the weather gets colder, it becomes more common for everyone to spend time within the comforts of indoor heating. Specifically this year more than ever, much of the winter will be spent within their own home. With all of this time spent inside, many people find themselves growing bored. However, there are many wonderful activities to be done this winter. Some of these entertaining activities include:
The Morton Arboretum, just 25 miles west of Chicago, has resumed their Illumination tree lights exhibition for the 2020-2021 winter season. In order to follow COVID-19 safety guidelines, the light show can be enjoyed from the safety (and warmth) of your car. The exhibition will take you on a 20 minute drive around a number of illuminated, winter-themed sets. The show is a true spectacle and loved by many. Tickets are sold every Monday on their website ( https://www.mortonarb.org/ ), and they sell out fast! If you are interested in a winter event that you will never forget, the Morton Arboretum Illumination show is the activity for you.
While reading an interesting story, it is very easy to let time pass on. If you ever find yourself bored, consider picking up a book and getting lost in the narrative. Even though reading has decreased in popularity in recent years, most people would find themselves enjoying the right book for their interests. Fortunately, there is an organization which helps with this exact thing. The organization, Five Books, interviews experts in various fields about the best books in their area of expertise. On their website( https://fivebooks.com/ ), they have recommendations for just about any book category you can think of. With this website, there is a chance for everyone to engage in the joy of reading.
While donating time and money to charities is always a good idea, it is especially sought after during the holiday season. The ongoing pandemic has brought hardship upon many families – increasing the desire for charity even further. One charity located nearby is the Greater Chicago Food Depository. For decades, this organization has been providing food for Cook County communities in need. Donating is easy – simply look at their website (https://www.chicagosfoodbank.org/). If you do not want to donate money, that's okay. The Food Depository hosts a variety of events all winter long. Your donations don't have to stop there either. Hundreds of organizations are asking for donations in this "season of giving."  If you have time or money to spare, you should definitely consider joining the fight against the many issues that plague the world today.
One positive side of social distancing is the extra time added to people's schedules by not needing to travel. A surplus of time is the perfect opportunity for someone to expand the horizons of their mind. Many people have, during this pandemic, enjoyed learning the classic activities of knitting and crocheting. These hobbies require only needles or hooks, yarn, and a little patience. Other skills, such as drawing or writing, can be learned without spending a dime, and they are excellent ways to occupy your time. If there is anything that you have ever wanted to learn, this winter is the perfect time to do it.
Ice skating is a classic winter activity, and it even persists in the limits of COVID-19 restrictions. The Orland Park Ice Arena is currently allowing 50 mask-wearing people to skate on their outdoor rink at once. Admissions are only $3 per person. Therefore, if you want to get out of your house this winter, ice skating is an easy, inexpensive, and enjoyable way to do so. Order tickets at the Village of Orland Park website: https://orlandpark.org/services/parks/ice-rink .