Meet Your 2020 Valedictorian!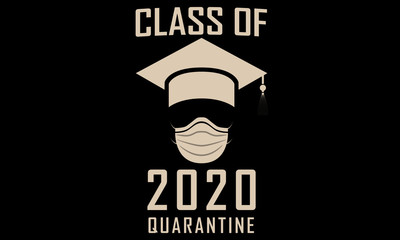 We are living in extraordinary times, and because of this, we know our 2020 seniors are missing out on a lot of end-of-year activities. One such senior, who is near and dear to our hearts, is Brian Moriarty. If you've ever met him, you know he's a mixture of kind, sarcastic, intelligent, and empathetic. Brian has been a dedicated member of Titan Times for 4 years, acting as our senior editor and staff writer, focusing mainly on news stories about politics and the world around us, as well as playful articles about wildlife, crosswords, and horoscopes. He's quite well-rounded!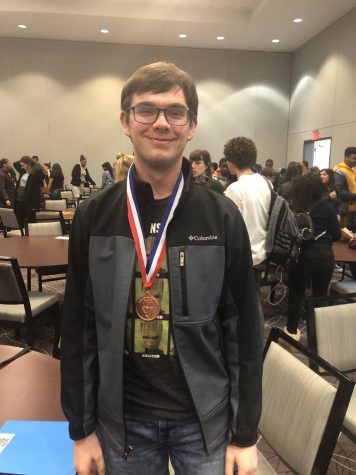 Brian is one of the many seniors who did not get the send-off much earned and deserved, so we at Titan Times thought it important to say a few words about him and his many successes.
His most recent and awe-inspiring accomplishment is becoming Valedictorian of TPHS.  It always amazes me when someone so down-to-earth and funny is also incredibly hard-working and intelligent.  He makes success seem so easy, letting people around him know it can be done.  Because students are often caught up in their own circle of friends, it also surprises me when someone doesn't know Brian.  He is someone you need to know! We asked people who have had the pleasure of meeting him, and they all agree.  Jenna Skanberg remarked, "While his level of ambition might seem intimidating, Brian is actually very humble. For example, after I wrote my first newspaper article, he made sure to let me know that I had done a good job. When he gave me this compliment, he probably thought little of it. However, the compliment was a huge relief to me, as it helped me realize that I was a worthy writer. Often, Brian does small acts of kindness without knowing it. Altogether, Brian is an incredibly kind, driven, and intelligent person in so many ways, and I am so grateful that I got to know him."
Charlie Desnoyers confirms Brian's ability to lead and motivate saying, "Brian is so nice and was very helpful being a freshman on newspaper. His articles amaze me every time in their length and quality. I will miss him very much, and he has taught me a lot in the journalism world."  These heartfelt words about Brian are never-ending.  He's a must-have in your life, so go find him on social media and say hi and congratulate him for us!  In addition to Valedictorian and senior editor of Titan Times, this amazing human, student, and friend has also been a member of NHS, Student Council, Mathletes, Interact Club, World Language and History Club,  as well as a Titan Tutor and a Titan Achiever.  His achievements, personal and educational, are definitely worth mentioning.
As a student, teachers have nothing but praise for him.  Grab the tissues when you read what teachers like Mr. Uniek have to say about Brian.  Uniek says, "[He] made me a better teacher.  I knew I always had to have my best lessons ready, if not you get this look from him.  That look like " I am so not impressed, I thought you were smart…WRONG!"  He has one of the best political minds I have ever seen from a student.  He is one of the few people I can talk American Foreign Policy with- he understands it on a level that most will never get to.  I pray that he goes into Foreign Service and works for the State Dept.  He is one of those students that you know will make the world a better place." It is clear Brian has left a mark, even if it was the looks he gave!
Don't put the tissues away yet, because Mrs. Varlotta echoes this heartfelt sentiment.  When asked about Brian, Mrs. Varlotta said, "Brian has been my student for the past 2 years. He is the most disciplined, dedicated, organized and insightful student that I have ever encountered.  Every day he would walk into class with a big smile and carrying a backpack and armload of books, school supplies and the biggest binder I have ever seen.  I asked him, Brian, tell me about this binder.  He said, "Senora, I don't go anywhere without this. It is my life."  Brian is such a hardworking young man who never gives up.  I admire that about him.  Spanish is not easy for him.  Oh, he can put things together very well; it is the speaking part that he struggles with.  Regardless he never retreats; perseverance is his middle name.  I am honored and blessed to have been his teacher.  He has shown me that our future is in capable hands because fine, young people, future leaders like Brian will do great things."
Dr. Wilks stressed how respected Brian is by staff and students alike, saying, "Brian is an exemplary student. He is one of the best students I have encountered during my 30-year tenure as an educator.   Brian chose a very rigorous college-bound curriculum to complete during his high school tenure.  He completed every class with tenacity and perseverance. To that end, Brian is ambitious and driven to succeed. I wish him the best of luck with all of his future endeavors. He has expressed a heartfelt desire to attend college. He has clearly defined his goals in life and is certainly deserving of every opportunity."  I cannot stress enough how worthy Brian is of a congrats, so when we're all done with quarantine, I hope you have a chance to meet or say hi to this kind soul.
Likewise, Mrs. Kamp took a minute to remark about Brian as a member of Titan Times newspaper: "Brian has been such a pleasure to have on newspaper staff these last 4 years.  His dedication and commitment to bringing relevant ideas to our school paper were truly appreciated. He always had plenty of ideas when we would brainstorm about what to include in the paper. I really appreciated his reliability; he was always getting his articles done and attending our meetings. His knowledge of what is going on in the world around him and his ability to clearly articulate these in an article never ceased to amaze me.  I will miss the "looks" he would give us during our meetings which would let us know his thoughts without saying a word. I will miss this talented writer on our staff, and I look forward to hearing about all the great things he is going to accomplish after leaving Tinley Park High School."  Apparently, the Brian looks are a trend!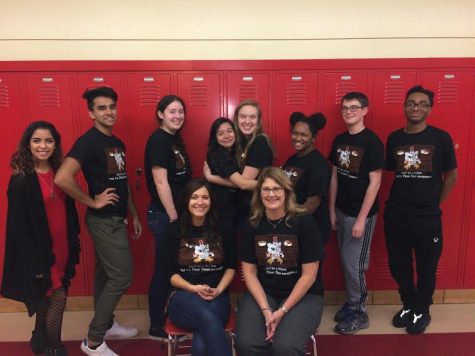 As a member of Titan Times, Brian has been not only a rock, but a foundation.  He attended every meeting, every conference, and was always a pillar of reliability and hope for our school newspaper.  It is an understatement to say we'd be lost without him—and without that dry humor! He set a high bar for every member, including Mrs. Kamp and me.  His range of article content was admirable, from daily events in Tinley or capturing a school play to breaking down the effects of laws, or foreign governments.  His maturity will endlessly amaze me, as well as his ability to remain calm while life changes around him. But all of these accolades mean nothing without a depth of kindness and personality, and he, too, has that.  He is a rare listener, who processes what another person is saying without responding, he supports his friends and family, and provides kind words whenever possible.  He also knows how to dip his wit in sarcasm, but does so without the harsh judgement.  His absence will be felt, but we'll be sure to talk about Brian and his level of amazingness with the future generation of journalists!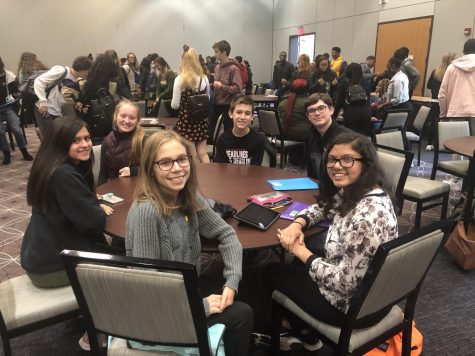 As a freshman, Brian wrote an article about the extinction of bananas and it was overlooked.  It was never published, and I promised him we would publish it his senior year. That time has come, so please keep a look-out on tphsnews.org for Brian's infamous banana article; you are SURE to learn something new when Brian puts pen to paper, or fingers to keys.  Feel free to check out some of his other keenly written articles about the world, politics, and of course, his famous horoscopes. We know if we were in school right now, he would be writing unbiased, factual information about this virus and giving us smart tips to stay safe.  We appreciate his ability to understand both sides of any issue and give us the facts.  We will surely miss his reporting and ability to read the stars.
Brian, like all of our 2020 seniors will be missed greatly.  To all our seniors, we wish you the greatest of successes in the future.  It may not have ended as expected, but there is so much more to come for each and every one of you.  You are loved and appreciated, and this graduating year of 2020 will never be forgotten! Congrats, Brian, and every other senior out there! Be safe, Titans!