Lady Titans Fighting Strong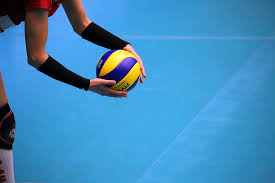 The Lady Titans came a long way since the beginning of the season. They finished with a record of 27-7-2. The loss of the previous year's seniors left a leadership gap that needed to be filled which left the players uncertain as to how the season would go. Though they were unsure of the upcoming season, they knew they had a lot of potential and kept an optimistic attitude and worked hard from the very beginning. Throughout the season there were a few tough losses, but the team learned from those losses and continued to grind. 
A game that showed them what they were really made of was against Andrew High School for the championship in the Tinley Park High School Invite. It was a loss for the Titans, but the Lady Titans stuck with Andrew in both of the sets. Even when Andrew had a big lead, the Titans did not give up and fought back. They gave Andrew a tough time to pull through with a win. Towards the end of their season, the Lady Titans commented on the season and compared it with the thoughts that they had at the beginning. One of the players said, "The season this year passed my expectations completely. I believed that we were a solid team that could go far if we put our minds to it and stay focused."  Another Titan also mentioned, "Now I think we're living to that potential even though we can always play better; we just have to be pushed to do so. I do think this season was great fun, and I hope it ends on a great note." The Titans saw themselves as a solid team despite the number of players on the team. 
This year, the varsity volleyball team had three seniors, Emily Kleffman, Amelia Bresnahan, and Kylee Schwarz. Records were broken this year by individual players and the team as a whole. As a team, with the record 27-7-2, there has only been a few other teams in Tinley Park history with a season of over 20 wins. As for individuals, senior, Emily Kleffman, broke the career kills record at Tinley Park High School with over 800 kills. The record was previously owned by Jacq Alberto. With only three seniors, the team had two sophomores and five juniors. The diversity of grade levels improved the Titans' team, as seniors imparted helpful advice to younger players which will set them up for leading once the seniors leave. Towards the end of the season, the varsity team welcomed freshman, Hannah Wollschlager, who did an impressive job playing on varsity for the first time. Also, a big congratulations to the All-Conference selections of Emily Kleffman, Amelia Bresnahan, and Sam Faricelli.