Does Money = Happiness? See Disco Inferno to Find Out!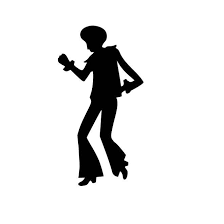 Like Music? Think Money is the Key to Happiness? Go see Disco Inferno!  
On April 27th, 28th and 30th the musical disco inferno will be performed at our school. This jukebox musical set in London 1976 is about a talented and hopeful boy named Jack who sells his soul to the devil (Lucretia McEvil) for fame and money. He soon realizes that fame and money isn't all it seems as he loses the people he loves and parts of himself.
Its' themes are universal, especially today when so many of us think making money is the key to happiness.  This play will entertain without being in-your-face about life lessons.
With Mr. Aiello as the music director, acting director Mr. Deering and student director Gianna Haines, it is definitely a show to be seen! So many of our TPHS students have worked endless hours after school to make this show a success; so, put the date in your calendar and come support our Titan Drama Club.