December 2019 Horoscopes
Aries (March 21-April 19) Prioritize what you think is best for you. While considering others' opinions is valuable in some cases, your decisions should reflect what is best for you.

Taurus (April 20-May 20) You have been slacking on commitments and obligations for a long time, get your life together and return to being productive. 

Gemini (May 21-June 20) Sometimes your uniquely deadpan style humor confuses others. While there is nothing inherently wrong with your humor, maybe consider dumbing it down so you deal with less looks of confusion on clueless people.

Cancer (June 21-July 22) Take that adventurous spirit of yours on a road trip! Get a map and browse locations to visit. Or for spontaneity's sake, see where the road takes you!

Leo (July 23-August 22) Try your luck at something new this season. The stock market has been on fire lately, why not join in the bull market?

Virgo (August 23-September 22) You possess a knack for always managing to buy the right gift for the season. So get shopping and cross off all those names to shop for!
 
Libra (September 23-October 22) The cold weather tends to get you down. While you cannot control the cold, you can control the indoors. Stack some logs for a fire or brew a mug of hot chocolate. Make your home your refuge among a sea of cold.

Scorpio (October 23-November 21) This holiday season, spend a little more time with your family. Your parents enjoy seeing you this time of year, and siblings love catching up with you as well.

Sagittarius (November 22-December 21) When is the last time you played in the snow? This winter go out and do something fun! Have a snowball fight, build a snowman, make snow angels!

Capricorn (December 22-January 19) Lately it seems like your friends have been sponging off everything you do. Stop inviting them over or making plans. Instead let them do the planning so you are no longer being used. 

Aquarius (January 20-February 18) Your busy personality means you always have a few projects or plans going on. Yet this busy schedule means you cannot properly devote your time to everything. Cut out of your schedules the things that do not matter to you as much.

Pisces (February 19-March 20) While the holidays usually have everyone in a frenzy, you might not be so overjoyed and elated. Find something fun to do this season to make up for it. Go caroling or count down the new year with dear friends.
About the Writer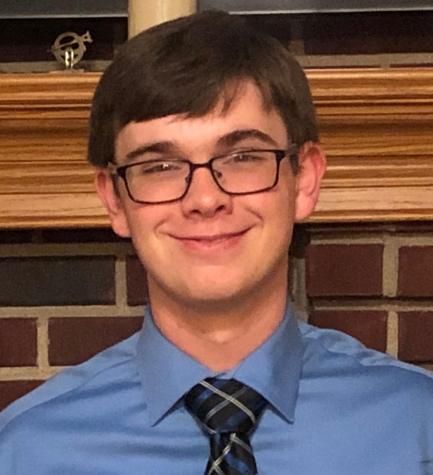 Brian Moriarty, Senior Editor/Writer
Hello, my name is Brian Moriarty, and I am a senior at TPHS. I have been writing for the newspaper club since my freshman year, and have loved it ever...