Upgraded Library Catalog System
With over 6,000 books available, the TPHS library is a great place to find your next engrossing novel. Now, with an updated catalog system, finding that novel just got a whole lot easier. At the beginning of the school year, the new catalog system was put into place, and the entire process of finding, requesting, and holding books has been transformed and improved. The capability of the TPHS library catalog operates on a level of parity compared to local public libraries in terms of ease of access and features, and to not take advantage of this system would be foolish. 
    The new catalog is extremely user friendly and very simple to use. Once logged on, the first page to popup contains a search bar in the center and a few options to narrow your search. Power search allows for more specific information such as call number, material type, and other classifications to be entered to refine the search results. Interested in novels published before or after a certain time? Power search can cover that. Meanwhile, visual search lets users seek out books by selecting genres or categories via images. Want to read about animals? Use visual search to click on the animal genre and then pick an animal to read about. Confining oneself to a basic search is no longer a limitation of the catalog, and finding the preferred book genre is much easier to do.
    Finding the perfect novel can still be a challenge to do despite selective searches like the ones above weeding out unwanted entries. Fortunately, the catalog system assists in this too. Clicking on a novel cover allows one to read the summary of the novel and any awards won by it. Furthermore, some novels have links on their profiles entitled TitlePeek. For some books, TitlePeek allows one to read the entire first, and occasionally second, chapter to get a feel for the novel. There is no better way to judge a book by actually reading it firsthand versus a simple summary, and TitlePeek is a useful feature in that regard. If someone reads the first chapter and really enjoys it, the catalog provides helpful info about the book's status within the district. Such information includes the book's quantity in TPHS and current availability as well as the quantity and availability of the fellow district schools. If a book is checked out or being acquired, there is often a hold feature for one to check out the book as soon as it is available. In addition, renewing a checked out book can also be performed on the catalog site. 
    While there is a focus on providing resources and applications to the individual with the catalog, it also allows for a glimpse into the social aspect of what fellow Titans are reading. The Destiny Discover section advertises newly released and added novels to the library collection, but also lists books that are popular right now in TPHS. A student can view what other students are trending towards in reading habits, which is effectively an advertisement of the popular novels. The logic being that if one book is receiving lots of attention and reads, that might be a testament to its quality, thus spurring more students to read that book. Likewise, another feature of Destiny Discover is the option to add books a student has read to a collection. A collection can be made by anyone and may be private or public to TPHS only, the district, or the entire system's database with other schools. These collections let one's peers know what that student has been read in particular, which can influence the reading habits of friends. This feature allows for fun book sharing with peers that can help introduce students to new novels from genres they have never read before.
    Students should check out the catalog themselves to get a better feel of it. To access the catalog, simply go to tinley.bhsd228.com and select the For Students tab at the top. Click on library and then click on catalog. Log in with your Google account. After that, browse around and find something interesting to read! 
About the Writer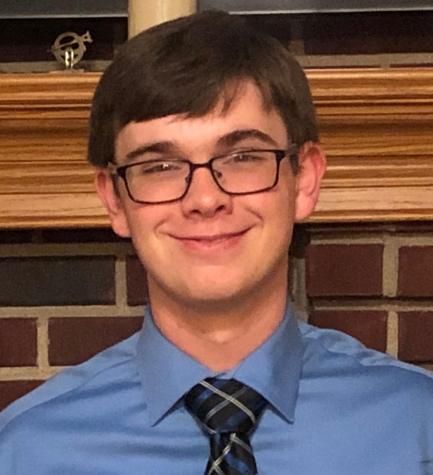 Brian Moriarty, Senior Editor/Writer
Hello, my name is Brian Moriarty, and I am a senior at TPHS. I have been writing for the newspaper club since my freshman year, and have loved it ever...