Life Saving TPHS Sophomore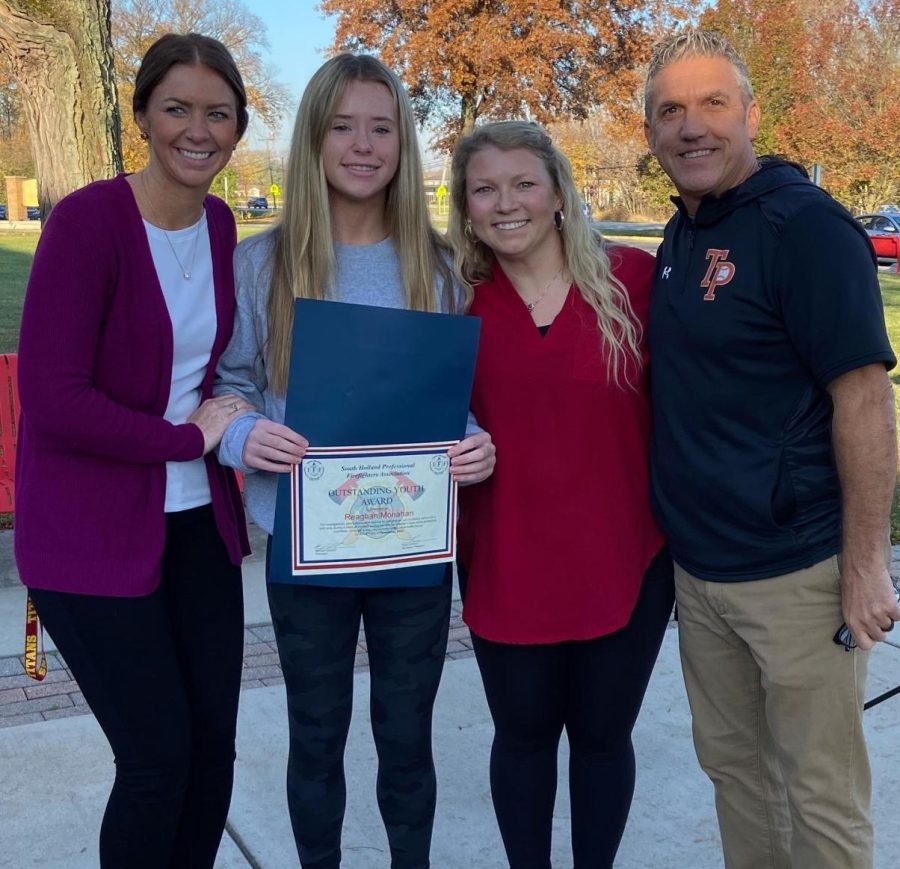 Most adults would have a difficult time thinking and acting as quickly as Reaghan Monahan did on October 13th. Her decisive action saved not only her life but the life of her mother and countless other motorists on the highway that night.  Reaghan and her mom were on the way home from her sophomore volleyball game at Thornton Fractional South in Lansing, IL.  On the ride home on I-294, Liz Monahan had a seizure and Reaghan acted swiftly by taking control of the wheel in an attempt to avoid hitting other vehicles on the expressway.  Because her mom's body was so rigid, she was unable to get her foot off of the gas pedal.  Reaghan had the wherewithal to reach over her mother to move the seat back to get her foot off the pedal.  Reaghan then got on top of her mom so that she could safely bring the vehicle to a stop on the side shoulder. 
Reaghan is 15 years old and  has been taking driving lessons at Top Driver. During her time at Top Driver, she went through a whole unit on emergency situations.  Students were taught safety during different simulations.  One particular lesson was on what to do when gas pedals get stuck. This is something that Reaghan was able to put into play that night. She acted very bravely that night and was awarded a certificate of heroism by the South Holland Fire Department along with a gift certificate for $250. She also had her tuition cost of driving school covered by Top Driver.  "I'm very shocked we survived," Reaghan said.  "It was a very hard day but I'm just glad I'm here and my mom's here." 
Reaghan was honored by the principal at TPHS, Dr. Theresa Nolan.  "It's beyond belief that a 15-year-old was able to take control of that situation and even perform some of the maneuvers that she did," Nolan said. "As an adult driving for decades, I don't know if I would have thought to move the seat back, and yet a girl who doesn't even have her driver's license thought to do that." We are so proud of our Titan!  Great Job Reaghan!
***Information and quotes gathered from Southland newspaper